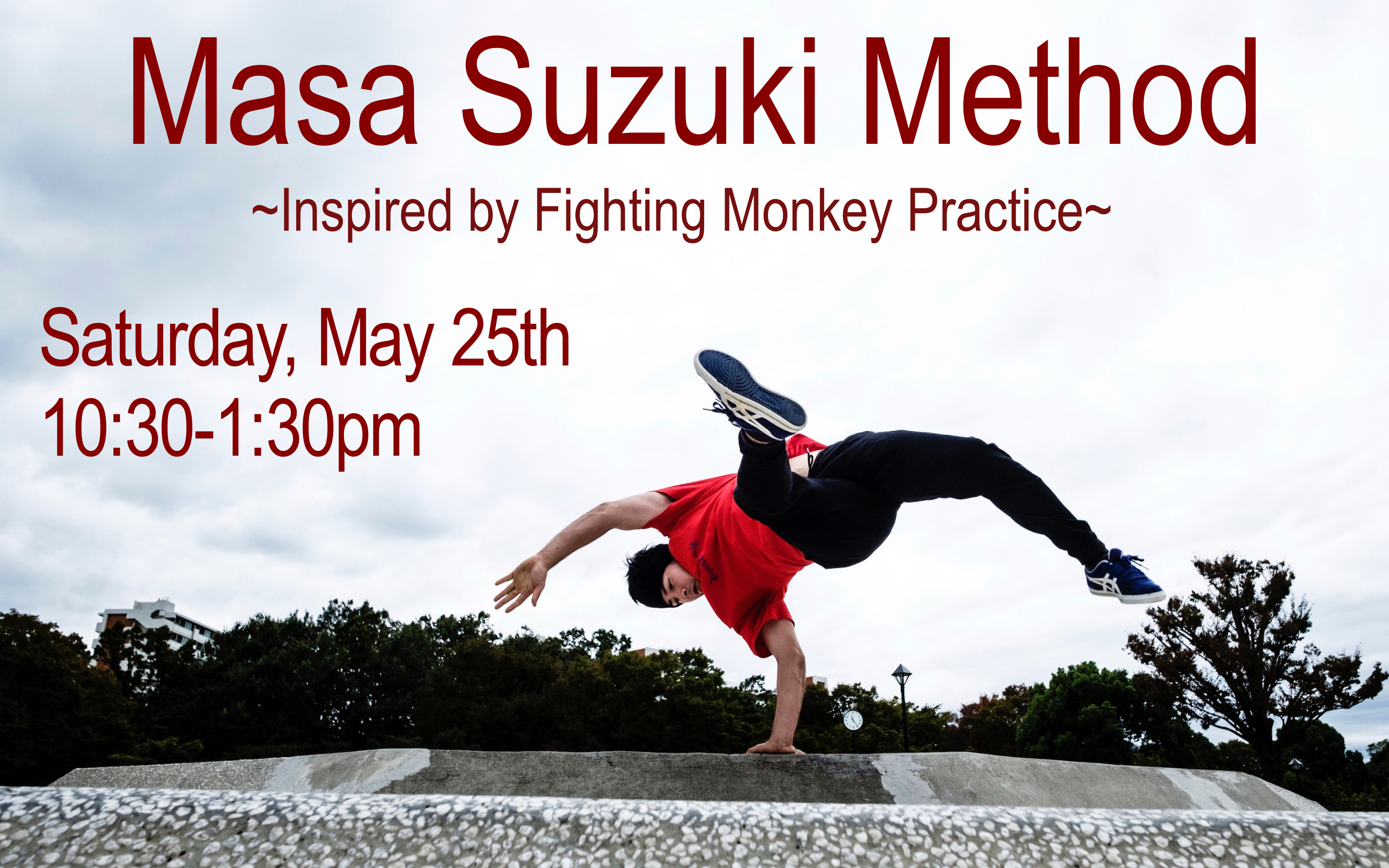 This workshop focuses on being able to move freely on the ground, in the air, and wherever you can imagine. We will also focus on the energy of your surroundings (objects and people) and how this influences your flow.

Being able to freely move your bodies 3 centers; your pelvic, spine and shoulder blades, is very important to maintaining your health.

When you practice movement on your own everything can seem to be close to perfect. However, the important question to ask yourself is: "Are you functional in fluctuating situations?" Or too ask another way, "Can you still move as great when there's external pressure?."

You can never reach ultimate freedom without the help of a partner. By interacting with the world and interacting with your partner, you can truly develop as a human being and reach ultimate freedom.

In this workshop there will be bits and pieces from combined movement disciplines such as: Parkour, Acrobatics, Circus Arts, Martial Arts, Combative training and Fighting Monkey Practice.


Instructor: Masa Suzuki
ParkourEDU certified Parkour Coach / Acrobat Dancer/ Movement Coach

About Masa:
Parkour practitioner and Movement Coach representing Japan. From Commercials and Music videos, Live performances and shows, seminars and workshops, personal training to designing facilities and equipments, he's widely involved in various works of movement.

He has worked as a professional performer both in Japan and the USA before he became a teacher at Gymnastikhøjskolen i Ollerup (renown Movement school in Denmark), after which he came to Japan to work as a freelance Parkour & Movement Coach in order to spread what he learned while living in Europe.