Enjoy High-Energy Workouts For All Abilities In Our Group Fitness Classes
Looking for a better way to train and enjoy long-lasting results? Take on our Group Fitness classes at Prevail Conditioning and train alongside some of the most accomplished coaches Santa Barbara has to offer.

We're helping people of all ages and experience levels find success and we can't wait for you to be next. Join us today for Semi-Private Training (2-4 clients), Group Fitness (10 clients) or Consulting for on and off-site fitness training.
Just fill out the short form on your screen to learn more!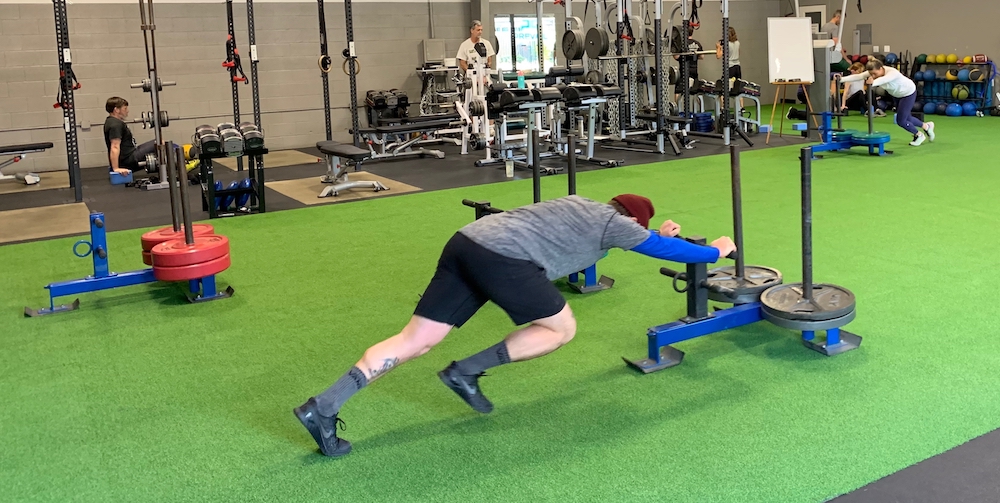 Find The Group Fitness Program That Works Best For You
Our goal at Prevail Conditioning is to help you find the most efficient and effective path to success. That's why we offer a wide range of Group Fitness classes that can cater to everyone from individual athletes to team training and even corporate groups!
Join us in Santa Barbara today and take advantage of:
Semi-Private Training (2-4 clients): Enjoy a high-energy setting and the motivation of a few classmates while also taking on the focused attention that motivates you.
Along with the increased motivation and accountability that comes in a group context, our Semi-Private training offers the added benefit of personalized attention and programming at a more affordable rate.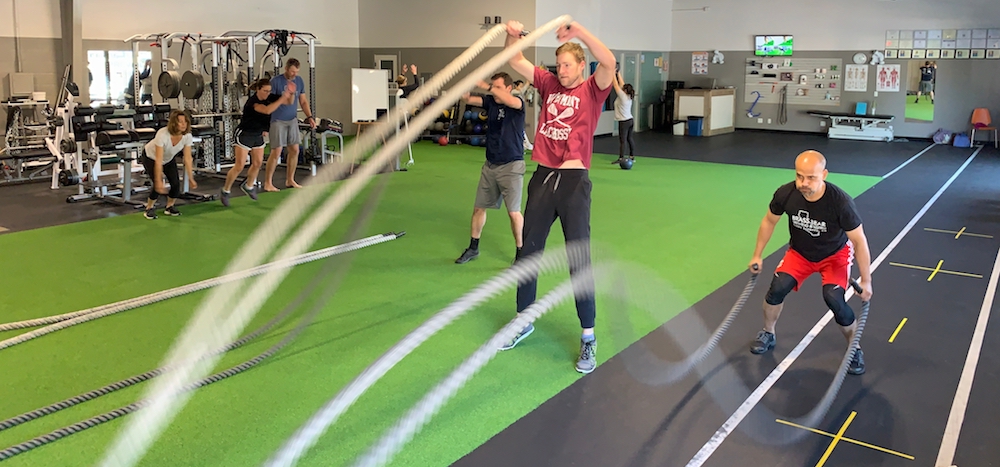 Group Fitness (10 clients): With several different Group formats to address general health and wellness, fitness, strength and athletic performance, Prevail offers something for everyone.
Our Group training sessions offer a client to trainer ratio (no more than 8 clients per group) that allows for individual attention and focus on technique.
Consulting: Prevail Conditioning offers consulting solutions to help support groups or individuals at both on and off-site locations as well as via the internet. Take advantage of:
Corporate Groups - Prevail offers movement, nutrition, expertise, and programming customized for your company's needs and wellness goals. We provide on-site evaluations, workshops, and workouts to provide your employees with the tools and support they need to kickstart their journey to wellness.
Not In The Santa Barbara Area? - We will provide an evaluation/needs analysis, Fusionetics, nutrition assessment, and offer programming solutions and support for you to take home with you in order to maximize your potential.
Corrective Exercise Solutions - Our multidisciplinary system can find the missing link to help you overcome your challenges and meet your potential. We offer the programming, education, and support for you to succeed.
Join Us Today For The Best Group Fitness Classes In Santa Barbara!

Don't settle for good enough. Get the very most out of your fitness routine with our Group Fitness classes Prevail Conditioning. We're proud to offer the most experienced staff in all of Santa Barbara and we can't wait to work together and make your goals a reality.
Just fill out the short form on your screen to learn more!